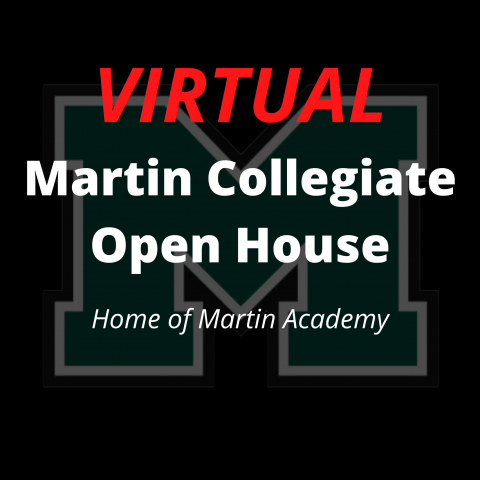 In light of the pandemic, Regina Public High Schools have posted information on the school division website for all Grade 8 students and their parents/guardians to view.
Martin Collegiate is encouraging all Grade 8 students and their families from our Feeder Schools to take the opportunity to view the information posted below. This will provide our incoming Grade 8 students and their parents/guardians with much needed information to assist with the transition into high school. 
Click on the links to see Martin's main entrance/foyer, auditorium, and gymnasium.
Please take the opportunity to explore the choices open to all students at Martin Collegiate. Get the information you need on academic and extra-curricular activities, as well as the unique programming available in Regina Public Schools such as Advanced Placement, Campus Regina Public and Martin Academy. 
You can keep up-to-date with the various events taking place at Martin Collegiate by following our school on the various social media channels:
     - Twitter (@martinmonarchs)
     - Instagram (martin_collegiate_src or martinmonarch_guidance)
If you have questions or would like further information on the programs at Martin Collegiate, feel free to contact Tracey Ellis (Vice-Principal) or Darcy McKeown (Principal) at (306) 523-3450 or via email martincollegiate@rbe.sk.ca.
We look forward to seeing you in the Fall of 2021!
View the Open House Grade 9 Registration presentation HERE.
View the Martin Collegiate Registration Page by clicking HERE.
Information on Martin Academy can be viewed HERE.
Learn more about high school registration information in Regina Public Schools by clicking HERE.