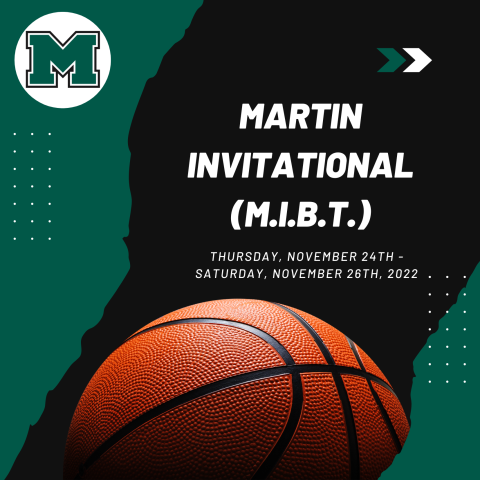 The 2022 edition of the Martin Invitational Basketball Tournament (M.I.B.T.) is NOW ON! 
M.I.B.T. has a rich tradition within the Regina High School community and historically has been the pre-season tournament for many Junior & Senior Boys' basketball teams as they prepare for their upcoming seasons with the RHSAA.
The draw for M.I.B.T. 2022 can be found HERE. 
Stay on top of scores and results throughout the week, along with the Play-off round on Saturday by clicking HERE.
Many of the games from M.I.B.T. 2022 will be live streamed this year. To watch the games you can either click on the MARTIN LIVE content block located on the front page of our school website or access the Martin Live Broadcast Channel  on YouTube or by clicking HERE. 
Tournament Pass = $12.00 / Day Pass (Adult) = $5.00 / Students (Grades 7 - 12) = $3.00