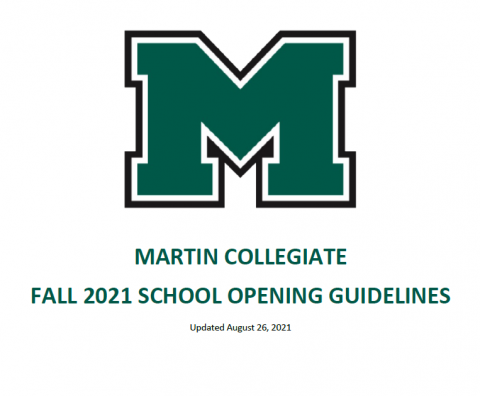 To view Martin Collegiate's Fall 2021 School Opening Guidelines please click HERE.
To view Regina Public Schools Safe Return to School Guidelines for Fall 2021 click HERE.
UPDATE September 3, 2021: Effective Tuesday, September 7, 2021, Regina Public Schools will be requiring mask use in all its elementary schools, high schools and division buildings.
Martin Collegiate, along with Regina Public Schools, encourages parents to screen their children daily for COVID symptoms. In order to assist with this task parents/guardians can access a common symptoms screening template through the SHA by clicking HERE.
In addition, a PDF version of the SHA self-screening template is also available through this LINK.