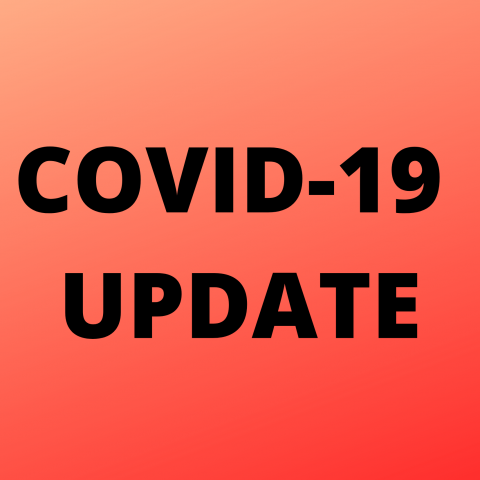 Given the most recent advice from Health Canada to travelers returning from out of country, effective March 16, 2020, all Regina Public Schools employees and students returning from outside Canada will be required to self-isolate for 14 days.
On March 18, 2020 the following message was sent from Greg Enion, Director of Education. To view the announcement from Mr. Enion, PLEASE CLICK HERE.
On March 16, 2020 the following letter will be shared with all parents, guardians, and students. For a copy of the letter, PLEASE CLICK HERE.
Province Announces Class Suspensions Effective March 20th, Wind Down Period Until Thursday
To view the letter sent home to families on Friday, March 13th regarding our school division's response to the coronavirus please click HERE.
March 15th Message from the Government of Saskatchewan - Keeping schools open for now.
For the latest advice to the public and information on prevention measures being taken, visit www.saskatchewan.ca/coronavirus
Regina Public Schools focuses on good health and safety of our staff, students and families. Everyone is reminded about the importance of good hygiene practices and social distancing to keep our schools and work spaces as clean and safe as possible. For the latest health and wellness information, please visit the RPS Health and Wellness page at https://www.reginapublicschools.ca/health_and_wellness
Stop the Germs poster courtesy of Saskatoon Public Schools.
Use this self-assessment tool from Saskatchewan Health to determine whether you should be tested for COVID-19. CLICK HERE.
Information Below Added March 13th: 
COVID-19
Student and Staff safety is critical for us as a school division.

Regina Public Schools does and will continue to take the direction of the Saskatchewan Health Authority. The following is a link to the current information the Health Authority has posted. www.saskatchewan.ca/coronavirus 

Regina Public Schools is working with the Ministry of Education and other school divisions.

We have cancelled all out-of-country, division approved, travel for our students.

Upcoming Three-Way Conferences in all of our schools has been postponed.

We are in constant conversation with our Principals and are poised to react in the event a reported case comes to light.

Schools are working with students regarding proper handwashing and hygiene protocols.

As per standard process during periods of potential communicable disease outbreaks, facilities and caretaking staff are employing a more thorough cleaning protocol.

The Division has also ensured that we have extra supplies of cleaning and disinfectant products in the event that there is a need.

Information regarding COVID-19 is being posted and updated on our school division website as it becomes available. https://www.reginapublicschools.ca