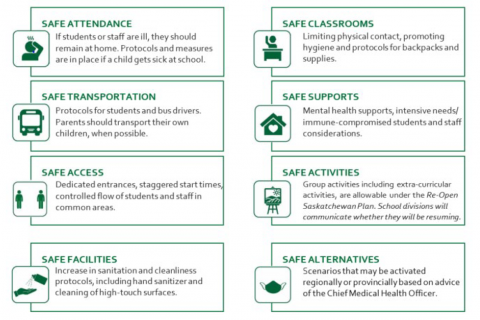 August 27, 2020 -- The Saskatchewan Ministries of Health and Education have worked together to create a comprehensive parent package to help families prepare for the beginning of school on September 8, 2020.
The package includes
    - Information on the Safe Schools Plan
    - General tips for parents and caregivers
    - Mask information wearing for children
    - Information on testing options and process
    - Information on COVID-19 notification and illness in school
    - Information on the threshold for changes to in-classroom learning 
Please have a look at this material by following this link.
You can also access this material on the Government of Saskatchewan page.