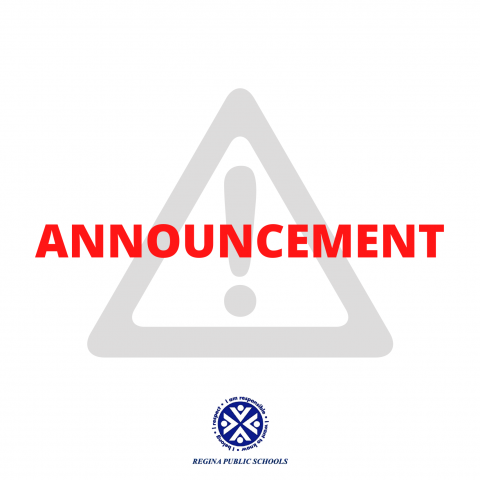 Beginning on Thursday, March 12, 2020, all Regina Public schools will have changed opening and closing hours.
School buildings will not be open until 15 minutes before the start of the school day and adult supervision will begin 15 minutes before the start of the school day.
Similarly, school buildings will be closed and have no adult supervision on playgrounds or hallways 15 minutes after the end of the school day.
Adult supervision will be provided, as usual during regular school hours and lunch time.
Martin Collegiate will open the school doors at 8:15 a.m. and will close the school doors with all students and staff leaving the building at 3:30 p.m.
Parents, please do not drop off students any earlier than 15 minutes before the start of the school day. Please do not pick up students and later than 15 minutes after the school day.  
Please also make arrangements to ensure that students walking to school or returning home are aware of these changes.
All scheduled student transportation will continue as usual, without changes.
Regina Public Schools will inform parents and guardians of any changes to this temporary change to school schedules when available.
To view the letter sent home to parents regarding Saskatchewan Teachers' Federation (STF) sanctions please click HERE.