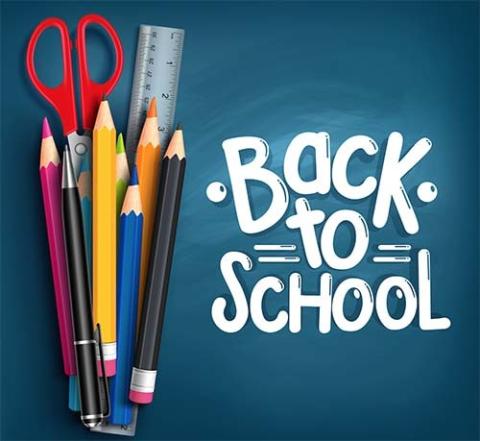 WELCOME MONARCHS   
We hope everyone had a wonderful and relaxing summer.  On behalf of the entire staff of Martin Collegiate, we are pleased to welcome you to the 2023-24 school year.  We know that you will find Martin Collegiate to be a friendly, safe, caring, and inviting place to learn and grow. 
The school year officially begins on Tuesday, September 5th as follows:
9:00 a.m.     Grade 9 students to meet in the auditorium
9:50 a.m.     Grade 10 students to meet in the auditorium
9:50 a.m.     Grade 11 & 12 students to report directly to their PRIDE (Advisory) class
10:59 a.m.   Period 3
12:00 p.m.   Lunch
1:10 p.m.     Period 4
2:15 p.m.     Period 5
All students will attend their PRIDE (advisory class) to allow time to receive their student timetable, discuss credit counts, facilitate class changes, locker assignments, and learn about school operating procedures, expectations, and school programs. 
Some other important information to remember:
ALL students will receive their timetable from their PRIDE teacher on the first day. Information on the process for schedule changes will be provided at that time.
The Martin Collegiate website

https://martincollegiate.rbe.sk.ca/

is a great resource for parents and students.  Please be sure to check the site frequently to view the calendar of upcoming events as well as for information on a variety of topics pertinent to the Martin students and their families.
Martin Collegiate Bell Schedule for 2023-24 can be found on our school website under the About Us tab.
In addition to our school website I would encourage all families to keep up-to-date and informed through our social media channels below:

Twitter - @martinmonarchs

Instagram

martinmonarch_guidance

martin_collegiate_src
*For Grade 9 students, please visit our Martin Collegiate registration page where you will find a link to a suggested school supply list for students.
RPS EDSBY PARENT PORTAL

The RPS EDSBY Parent Portal is a platform used to access your child's attendance records, assignments, course materials, grades, classes, school news and calendars. The RPS Edsby Parent Portal provides access to information that will empower families to have engaging conversations at home which lead to further student success.

We encourage all parents/guardians to continually use RPS EDSBY Parent Portal to monitor the academic progress and attendance of your child.
PLEASE NOTE THE FOLLOWING

Any parents/guardians that do not have access to RPS EDSBY Parent Portal, your child will receive the correct forms necessary to set-up the account from their PRIDE teacher on the first day of school. Should you have any questions about accessing your RPS EDSBY Parent Portal account feel free to contact the Martin Collegiate main office at (306) 523-3450 or via email at

martincollegiate@rbe.sk.ca
Extra-Curricular and Co-Curricular Activities

Opportunities for students to learn and practice new skills take place both inside and outside of the classroom.  A very important part of our school program includes extra and co-curricular activities available to students.  Students are encouraged to get involved.
Student Fees

Watch for invoices to be distributed through PRIDE near the end of September.
Principal  Brent Bachiu                                       
Vice-Principal  Mark Wilson