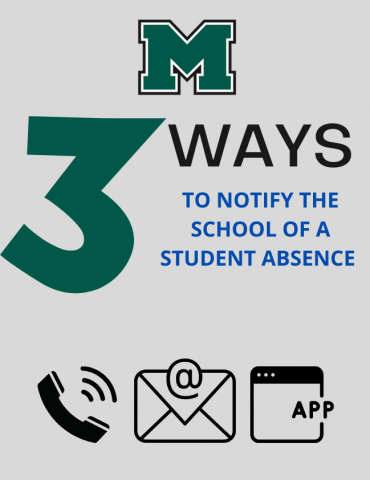 It is important for parents/guardians to notify the school of a student absence. In the past, parents have called or emailed the school office. With the addition of Edsby, there are now three methods available to notify the school that your child is absent the day (or will be in the future).
          1. Call the main office at (306) 523-3450
          2. Email the main office at martincollegiate@rbe.sk.ca
          3. Enter the absence on EDSBY
PLEASE ONLY USE ONE METHOD TO NOTIFY THE SCHOOL TO AVOID CONFUSION AND DOUBLE-ENTRY BY SCHOOL OFFICE STAFF.
Please read more details, as well how to properly enter attendance on EDSBY by clicking HERE.
It is important that parents/guardians maintain accurate attendance records. Attendance should be reviewed on a weekly basis and any corrections must be made within five school days.